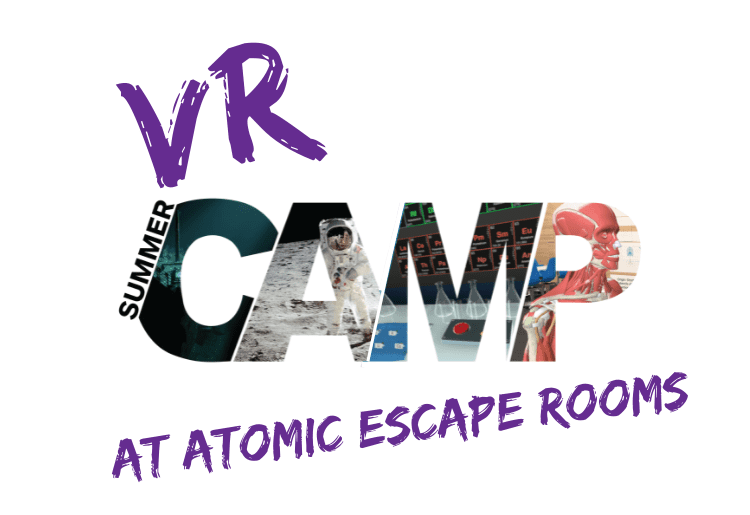 Leap into a New Type of Camp
Soar through the galaxy, dive into molecules, and explore the wonders of the world in Virtual Reality STEM camp at Atomic Escape Rooms. Give your kids a head-start in the future of education in a memorable exciting and educational VR camp, made in partnership with STEM educators.
Experience Learning Like Never Before!
Enjoy a fun and educational VR curriculum crafted by educational professionals across North America. The STEM camp will include virtual reality experiences that teach topics such as history, biology, science, and astronomy.  The program is designed with balance in mind to ensure the attendees get an optimal mix between VR fun and games, arts and crafts, while still learning.
Available for private group bookings
Watch for new camp dates coming in 2023