Are You Up for the Challenge?
Each of our rooms provide you with an immersive and fun experience where you will face a series of challenges that you and your team must solve within the set time limit. Let the adventure begin!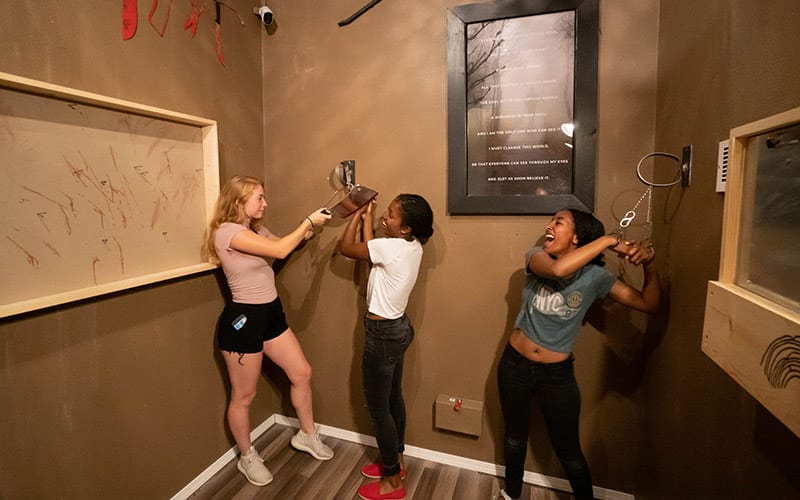 Live escape rooms offer an immersive, real-life experience, filled with tangible props and character actors that put you right into the action. Work with your team to find the clues and escape in time!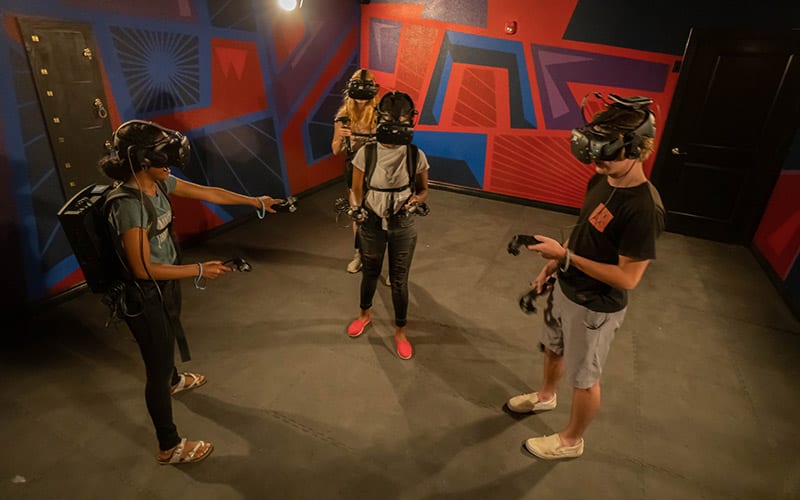 Virtual Reality Escape Rooms
Virtual reality escape rooms allow you to travel the world and experience adventures in new and fantastical realities. Stunning animation and VR headsets bring these digital worlds to life. 
Choose from 9 Amazing Escape Room Adventures
You have been assigned a case located at the lifeline of the community, the Prospector Valley Gold Mine. Your team will delve deep into the mine for answers to find our most dangerous and high-tech escape room experience yet!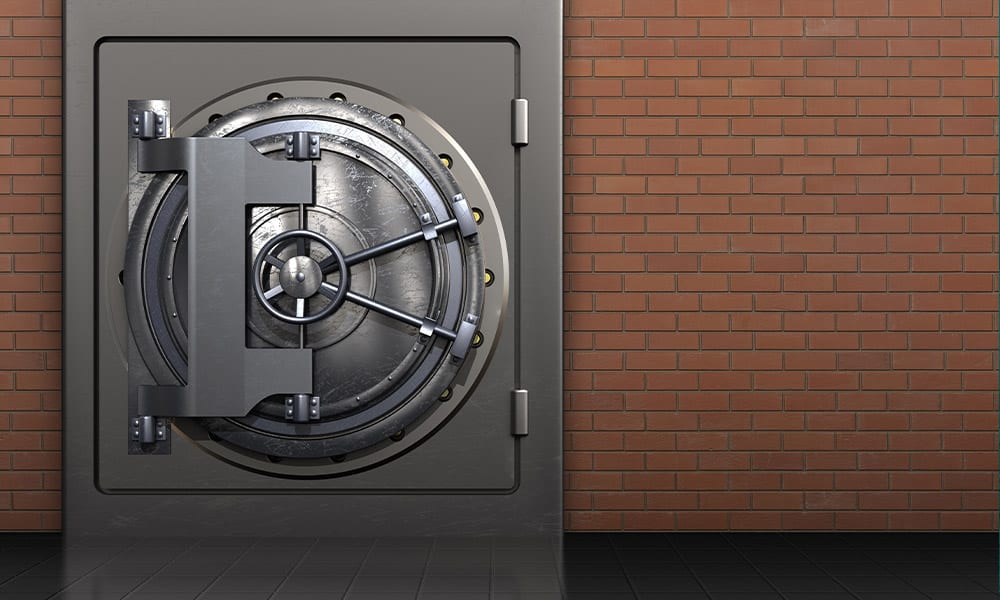 Prospector Valley Bank Heist
You are a new member of the area's most successful crime syndicate. Today you will be facing your greatest challenge yet, as you and your team attempt a heist at Prospector Valley Bank. The recon team has completed phase 1, now it is up to you to finish the job.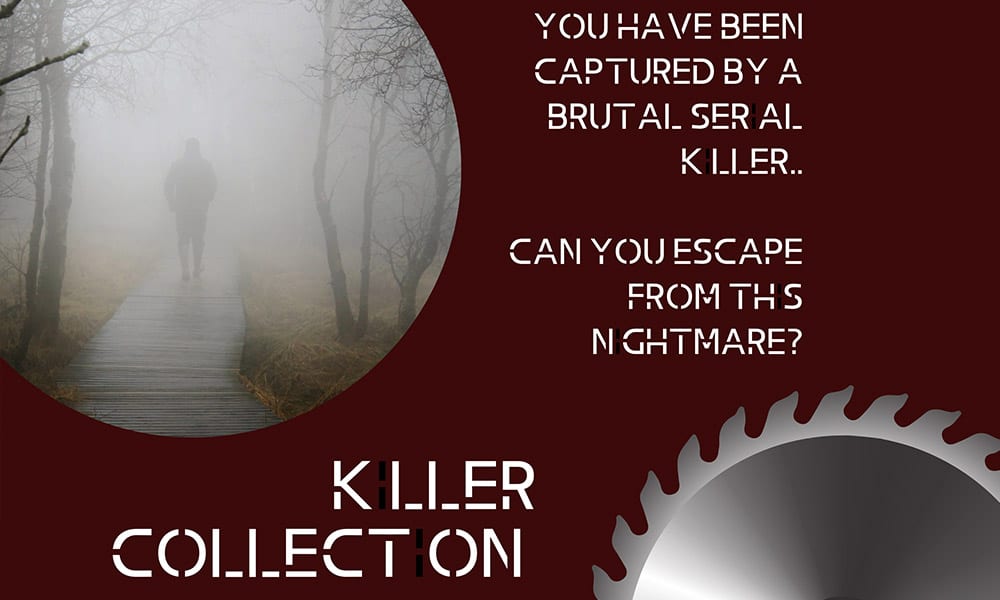 You and your unlucky companions have found yourself kidnapped by a serial killer. You are surrounded by clues, puzzles, traps and the unknown. Can you figure out how the killers mind works and what secrets need to be revealed so you can escape this domain?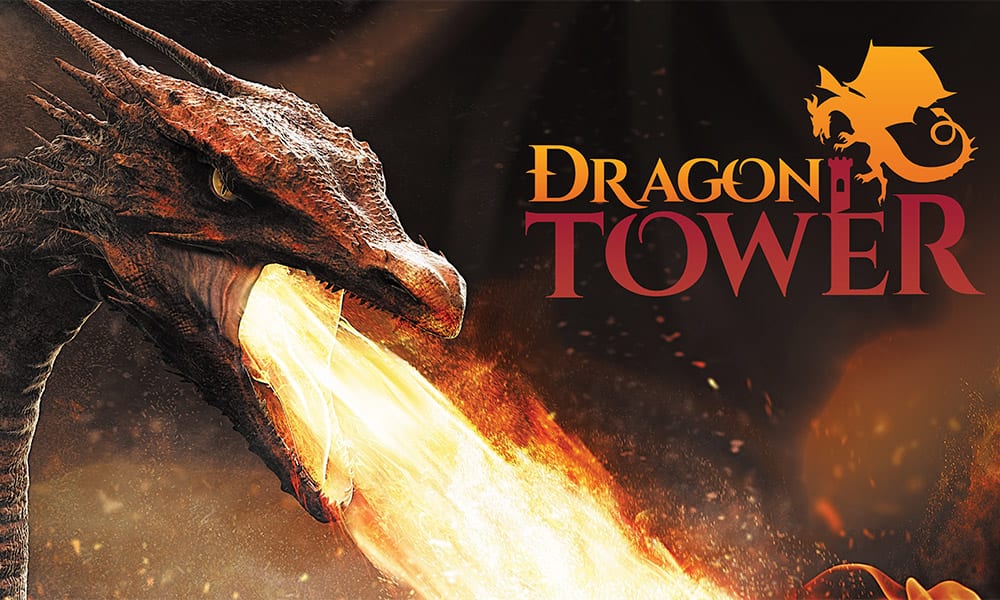 You are a distant traveler who came upon a small seaside village ruled by an evil alchemist. The alchemist keeps the village safe by feeding the criminals to the dragons. You have been accused of being spies. Can you escape from the dragon tower before the dragons return?
Type: Virtual Reality Escape Room
Players: 5 Players Per Room, Up to 15 (3 Teams of 5)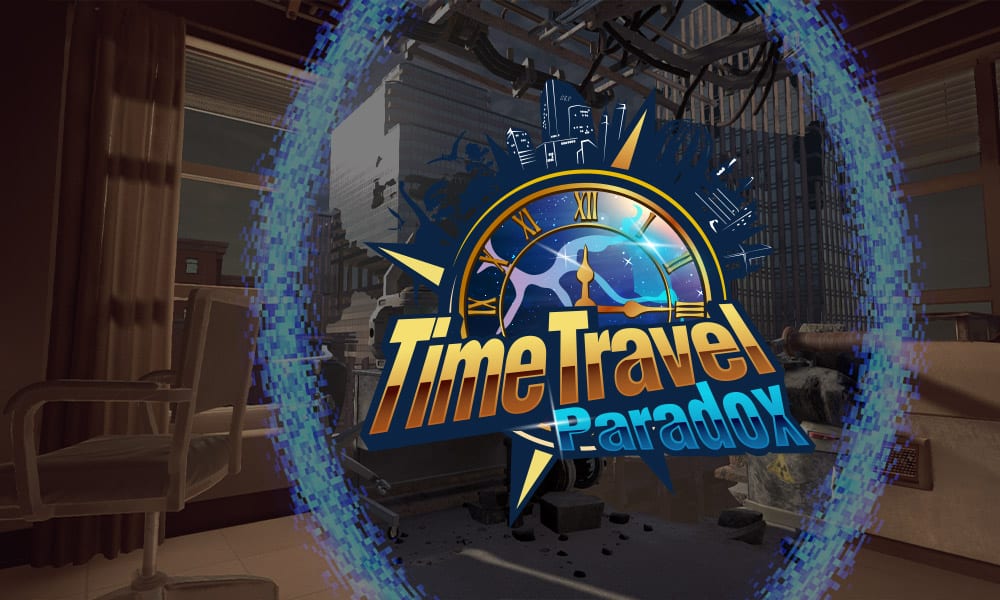 Your research team had just finished work on the world's first prototype time machine. However, your colleague chose to betray everyone and steal the time machine for himself! He decided to send your team back in time to perish. You need to find a way to get back and stop Dr. Marek!
Type: Virtual Reality Escape Room
Players: 5 Players Per Room, Up to 15 (3 Teams of 5)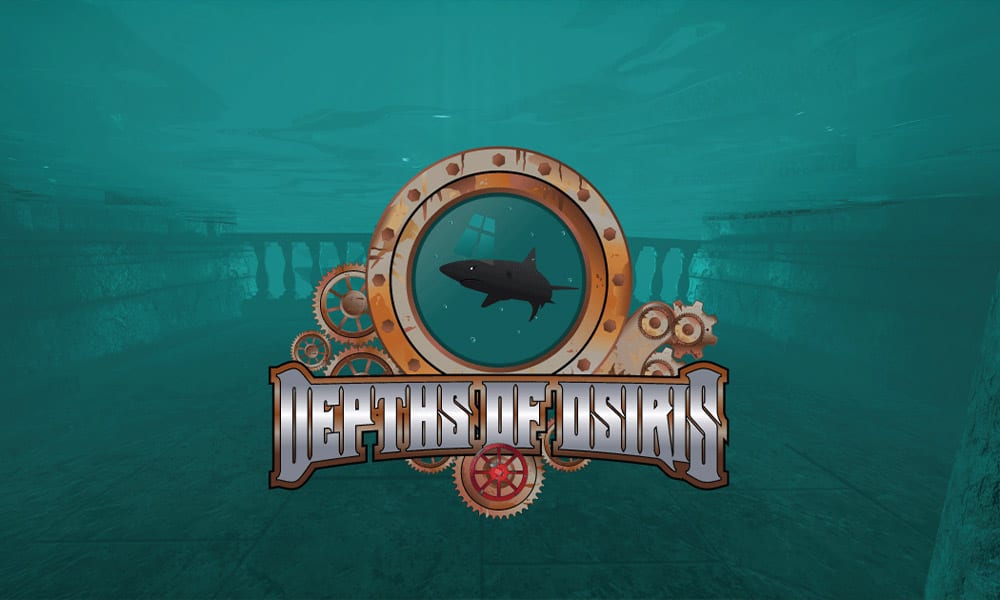 Our team of deep-sea archaeologists have been stumped for months after discovering the temple of Osiris. We need you to help us gain access and retrieve the rumored artifact inside. You have limited oxygen, so act fast!
Type: Virtual Reality Escape Room
Players: 5 Players Per Room, Up to 15 (3 Teams of 5)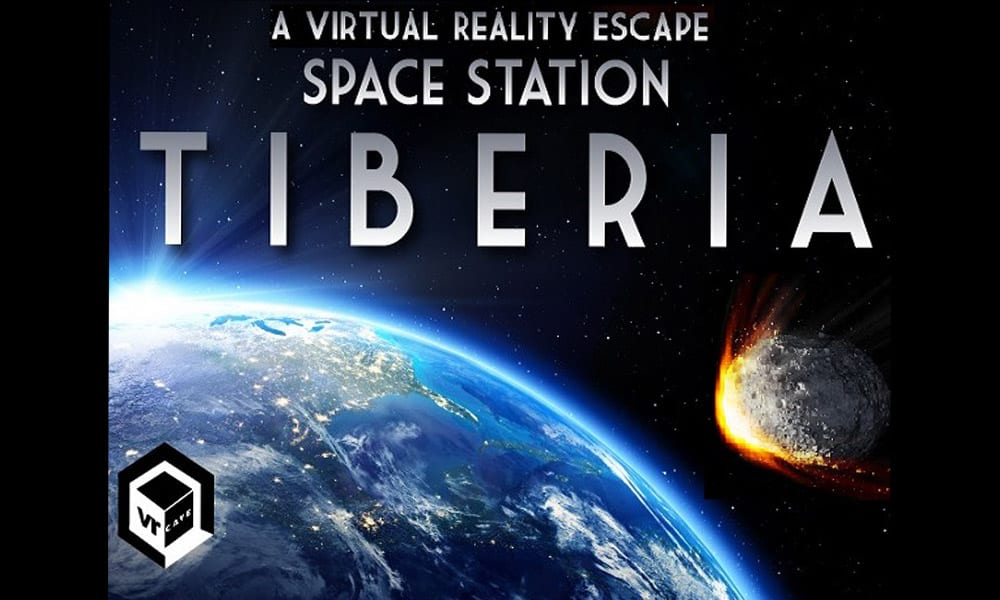 Save planet Earth from a giant meteor by using the space station weapons to destroy it. But the station has been damaged and many challenges stand between you and the salvation of the planet! Virtually experience zero gravity and amazing panoramic views from orbit.
Type: Virtual Reality Escape Room
Players: 5 Players Per Room, Up to 15 (3 Teams of 5)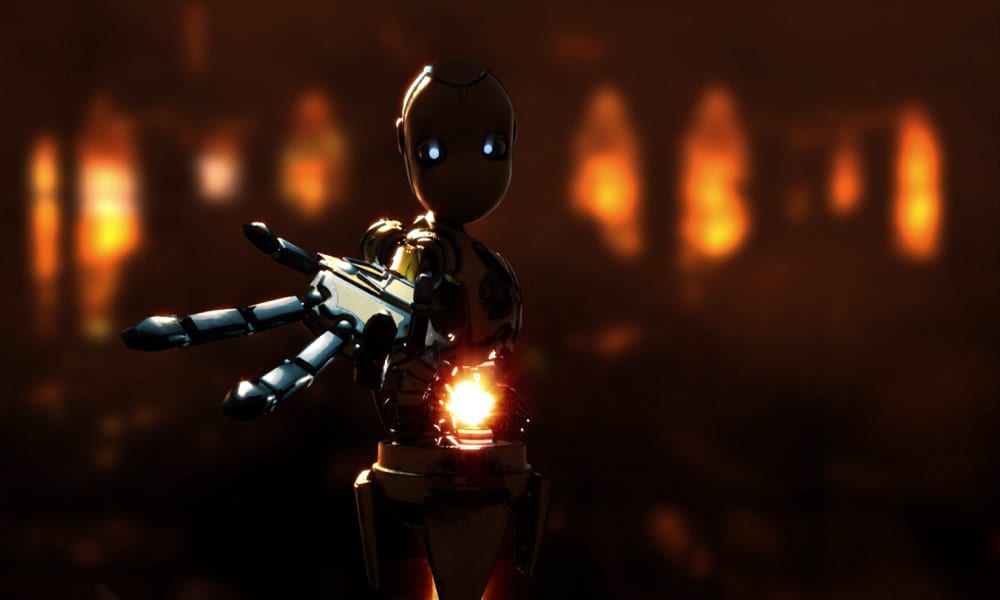 3007 A.D.: The world as you know it is gone. Mankind has been replaced by machines. What was once green is now destroyed. You are the last remaining survivors, with one mission: TO HELP HUXLEY!
Type: Virtual Reality Escape Room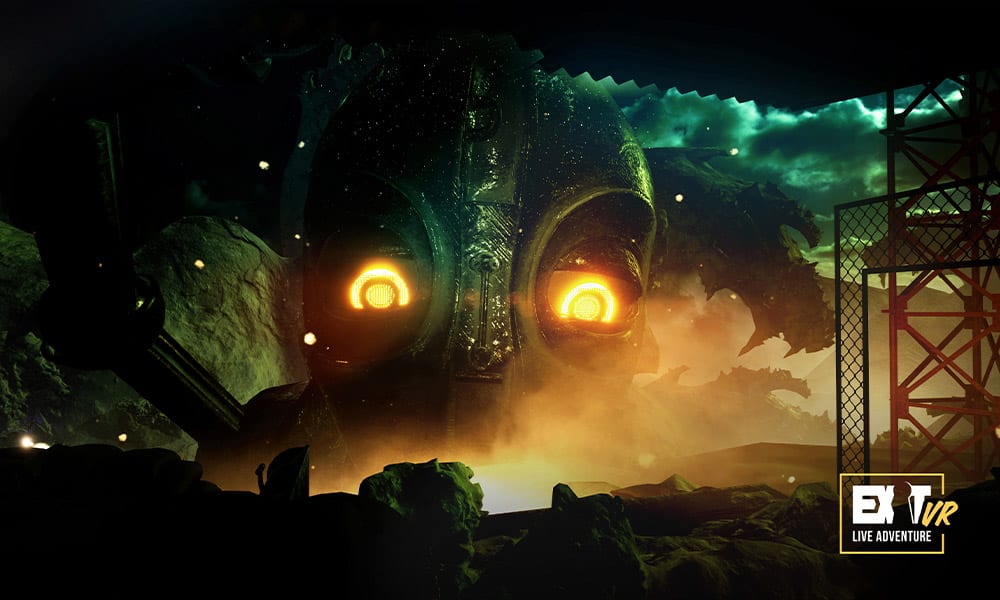 Huxley 2: The Adventure Begins
Travel in the footsteps of the creator of Huxley through a steampunk world of puzzles and danger as you try to find the hidden infinite energy source. Using the professors inventions, it's up to your team to uncover the secrets behind Huxley.
Type: Virtual Reality Escape Room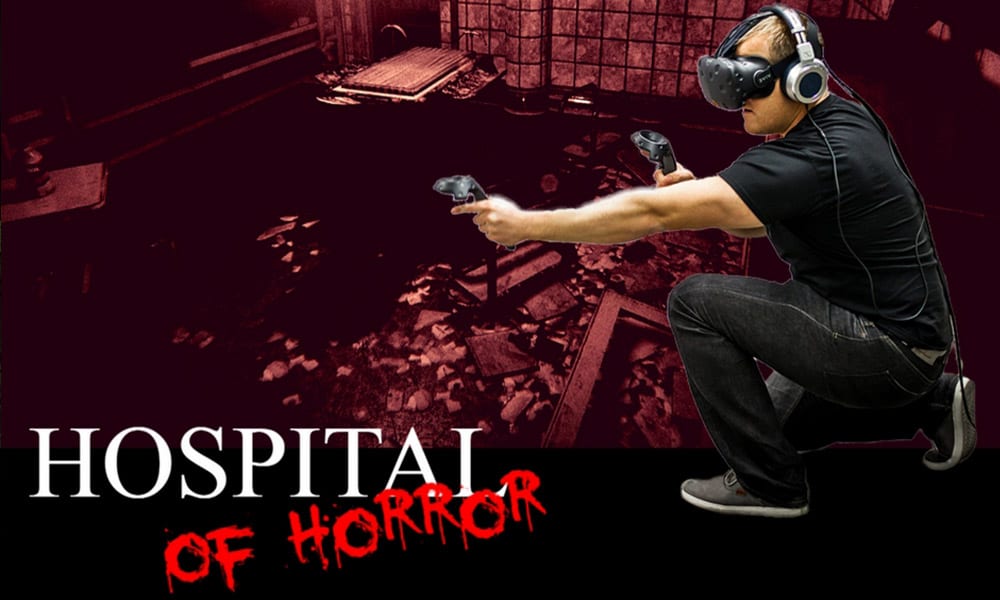 Hospital of Horror
$15 Per Person
We offer our Virtual Reality Haunted House…..actually a haunted hospital! This is not an escape room, but an experience that will scare you to the bones! Walk the halls of an abandoned hospital, but watch out! You never know what's around the next corner! You might be divided into groups.
Type: Virtual Reality Haunt